Reachable.Link
A digital business card to link all of your social media accounts and public profile pages in one place.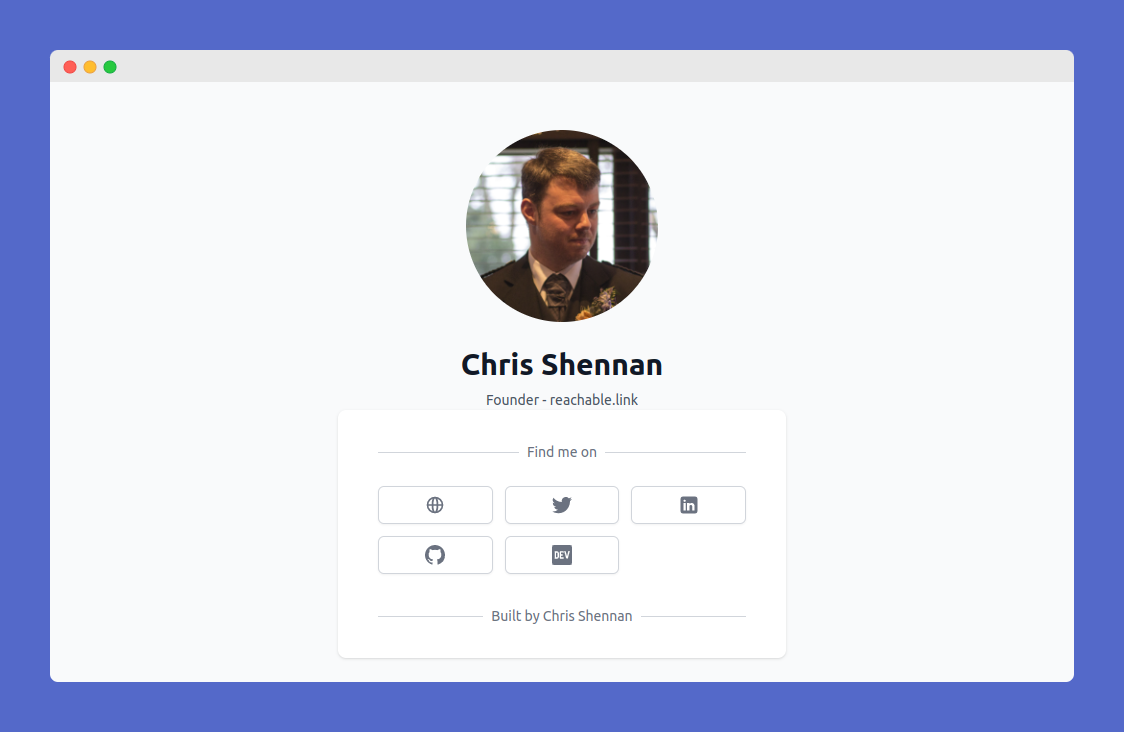 This project is in the very early stages of development but can be previewed via https://reachable.link
Concept
Business cards need to change over time, you may change employer, change your job title, or even your name. A digital business card provides a convenient, permanent link i.e. https://reachable.link/chrisshennan, which you can provide to your contacts so they are always able to get your up-to-date contact details.
A digital business card, and so much more! With the ability to add all your social media profiles including Twitter, Facebook, Instagram, TikTok etc and public profile pages for the likes of Spotify, GitHub, Dribbble, SoundCloud and many many more, your contacts can find, connect and engage with you on any of these platforms.
At a conference? Great! Share your reachable.link URL quickly and easily using a QR code and connect with your fellow attendees in no time.