The to-do list alternative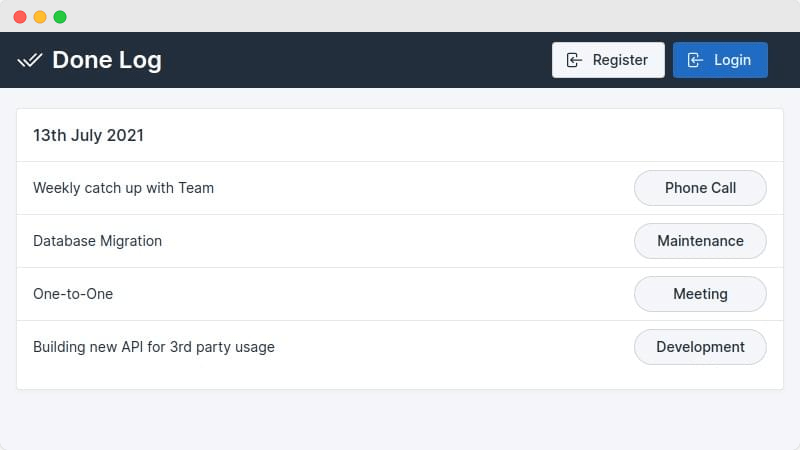 Done Log is a productivity tool that records all the tasks you have completed instead of reminding you of all the tasks that are waiting for you.
A traditional to-do list can be demotivating, there is always something else to do, it's never-ending, and there are a-million-and-one things that you do that never make it onto your to-do list.
Done Log flips the to-do list on its head and instead, it records all the tasks you actually do and focuses you on what you've achieved. With this comes a sense of accomplishment (for having completed something) and helps keep you motivated, moving forward and happy to take on the next task.
Try it out
---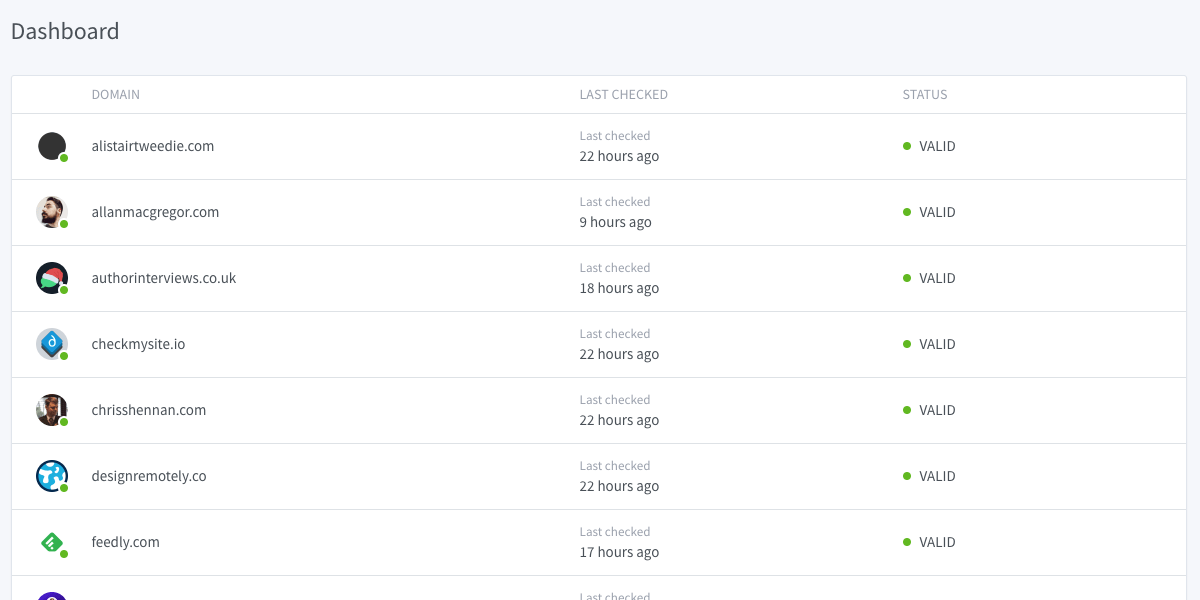 check_my_site is a collection of development tools providing monitoring and notifications services to keep your website, api and services up and running. The tools within this collection are inspired by problems encountered regularly during day-to-day development.
---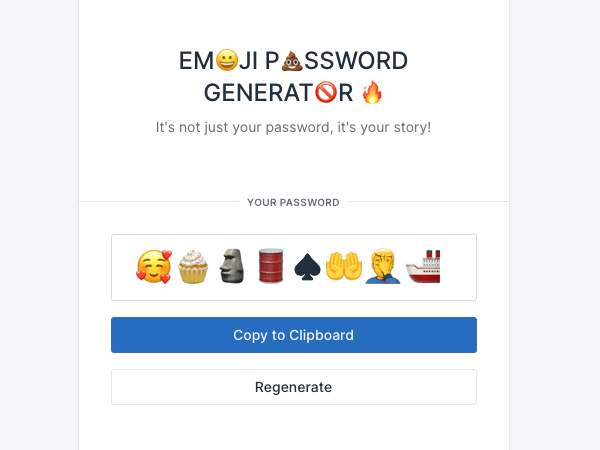 This fun little project generates random emoji passwords which can be copied to your clipboard, ready to use, with just the click of a button. Built as a single static page making use of tabler.io for the layout and emoji-dictionary for the emoji JS library.